Ensuring Your Safety is Our Top Priority
Hina is your trusted source for environmental testing and remediation services in Ohio. Our services include:
Mold Testing, Remediation and Prevention
Asbestos Testing and Abatement (OSHA & NESHAPS compliant)
Lead-Based Paint Testing and Abatement
Radon Testing and Mitigation
Please take a moment to explore the section menus below, where we offer a detailed insight into how we specifically address our customers' mitigation needs and provide unmatched support.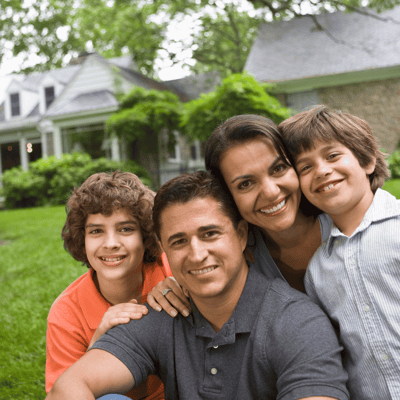 Mold Testing, Remediation and Prevention
Mold can enter a structure through various means and can cause
serious
health issues. Regular mold testing ensure
s
the indoor air quality is safe and free from contamination.
In recent years, i
ndoor air quality has become a major concern. We offer professional mold remediation an
d testing
. We
adhere to
strict environmental regulations and
specifications and
perform before and after
visual, air, and swab testing.
Asbestos Testing and Abatement (OSHA & NESHAPS compliant)
Asbestos
can be an
issue for many
structures
built before 1980.
In particular, for homes or commercial buildings
built in the 1960s and 1970s, it is likely that asbestos
is
lurking somewhere inside. Exposure to asbestos can lead to asbestosis, mesothelioma, and other potentially fatal lung diseases. Infants and children are especially vulnerable.
We offer fully OSHA- and NESHAPS-compliant, AHERA
(Asbestos
Hazard Emergency Response Act)-certified asbestos surveys and testing for
single-family home
s,
residential rentals
, commercial buildings and industrial complexes
.
Owners
who plan to demolish need to have a full AHERA Survey for Demolition done before beginning work. Th
is
survey tests building materials throughout the entire
home or building
and reports
whether or not asbestos is present, and if so, the
location
and
composition
. Surveying in this way also helps determine whether or not the asbestos is friable -
crumbling or decomposing
- which poses an even more serious health risk.
Remodeling or renovating may only require testing of materials likely to be disturbed during construction.
Potential asbestos-containing materials can include
popcorn ceilings, vinyl flooring, roofing materials
and
plaster/drywall,
to name a few
.
A good rule of thumb is to request t
esting for any structure not entirely built of wood, glass, or metal.
Whether it's a demolition or a remodel, our process is designed to ensure the safety of our team members and the environment both during and after abatement.
Lead-Based Paint Testing and Abatement
Homes built before 1978 can
contain lead. This is most comm
o
nly found in lead-based paints in older homes, and poses a serious threat to young children
if
it is ingested.
We offer three options for lead paint testing
; lead inspection; lead risk assessment; and lead hazard screen.
A
lead
inspection can reveal the presence of lead-
containing
paint
, both
indoors
and out
. We take samples from all the home's painted surfaces and analyze them onsite using the InnovX System XRF. The XRF reveals the presence of lead
,
but does not report its condition.
A
lead risk assessment
allows us to
locate and evaluate decomposing lead paint, a
s well as
test
both
dust and soil samples. The assessment
reveals
the current condition of the lead paint and
allows us to design the abatement method that ensures complete removal.
A
hazard screen examine
s
deteriorating paint
, as well as
dust samples
from
floors and windows
to help determine
the
likelihood of lead
. If the
hazard screen elicits a positive test
result
,
a
lead
risk assessment
should be performed next
.
When removing lead paint in particular, we
follow
one of the below
methods, depending on
severity of the
case:
Encapsulat

ing

the paint under a specially-formulated coating

Remov

ing

the paint using environmentally-safe tools and procedures

Encapsulati

on

and enclosure work until the seal is broken, or the enclosure is removed
Radon Testing and Mitigation
Radon
testing and
mitigation
first appeared in the 1980's. T
he EPA estimat
es
that as many as 20,000 lung cancer deaths each year are caused by th
is
invisible gas
. Whether a single-family home or a commercial building complex, we
handle
radon
mitigation challenges
of all sizes.
From
air quality
testing to installation of
Ohio Department of Health approved
mitigation system
s
,
our expertise provides the safest options to
remove radon from your building.